Get Your Copy of the Product Brief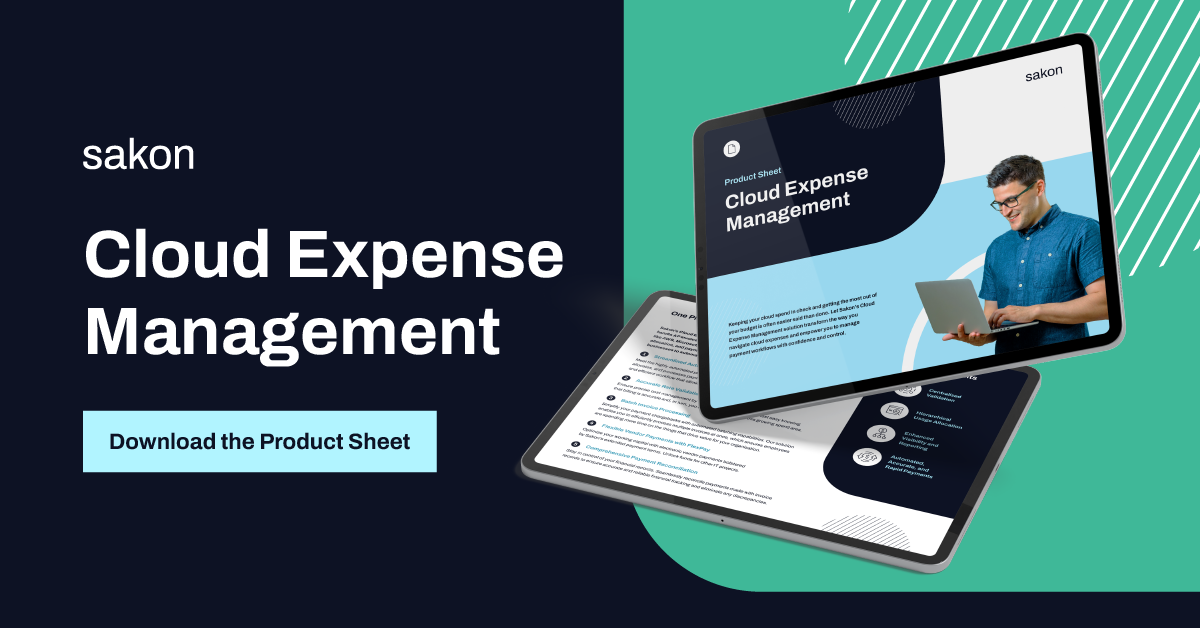 Meet Cloud Expense Management by Sakon
Keeping your cloud spend in check and getting the most out of your budget is often easier said than done. That's why we built our Cloud Expense Management solution.

Cloud Expense Management transforms the way you manage payment workflows, providing you with the confidence and control you need to make the most of your cloud investments. With seamless management of invoice load, allocation, and payment, our cutting-edge solution empowers you to automate payment workflows and drive significant cost reductions.
Get Your Copy of the Product Brief
It's Time to Take Control of Your Cloud Spend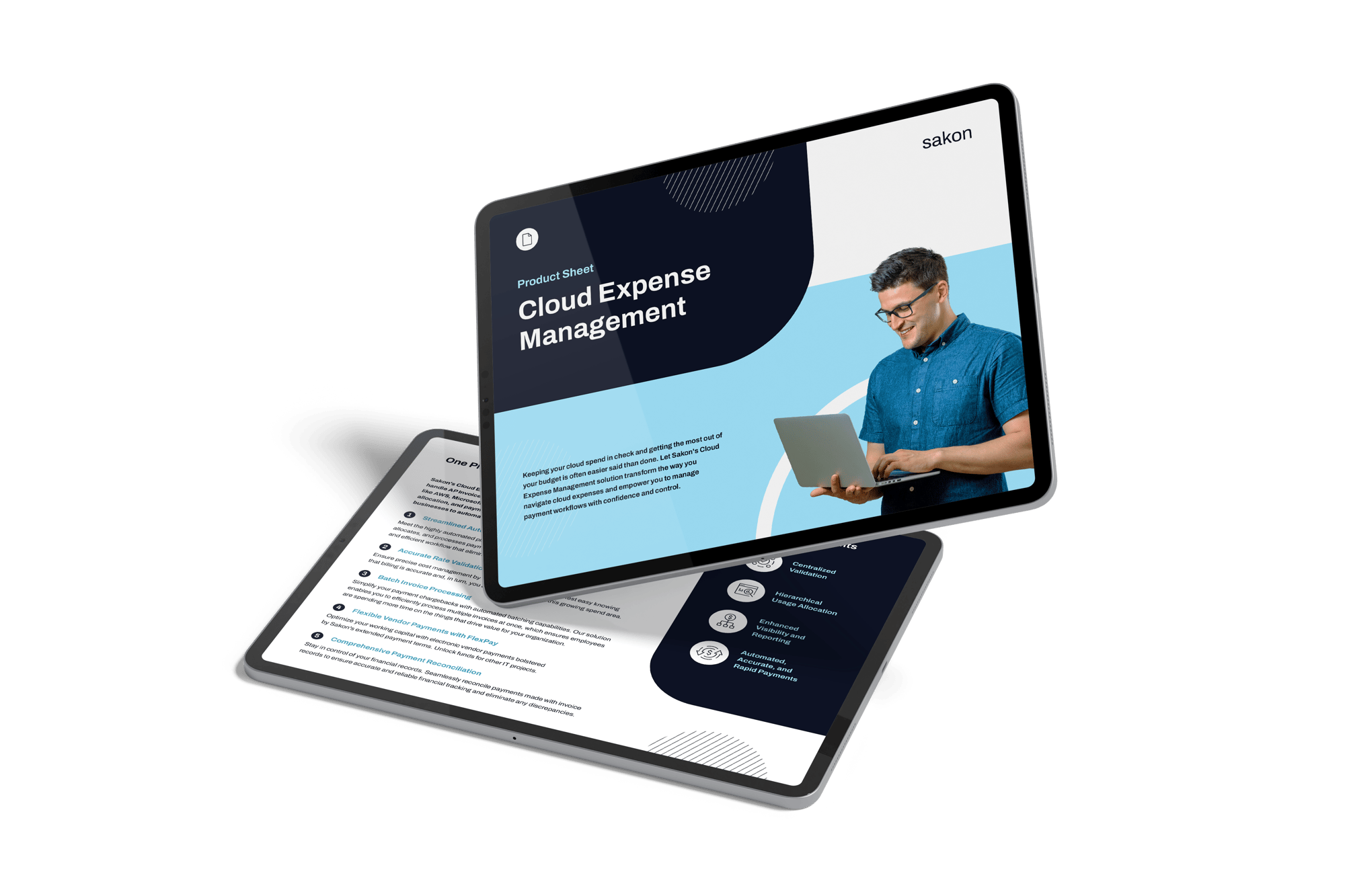 Download our product sheet now for a comprehensive overview of Cloud Expense Management and discover how our solution can help you achieve greater efficiency and cost savings across the board. Take charge of your cloud expenses and experience the benefits of streamlined workflows and increased control with Sakon at your side.