Discover How Sakon Partnered With Goldman Sachs for Streamlined Telecom Spend Management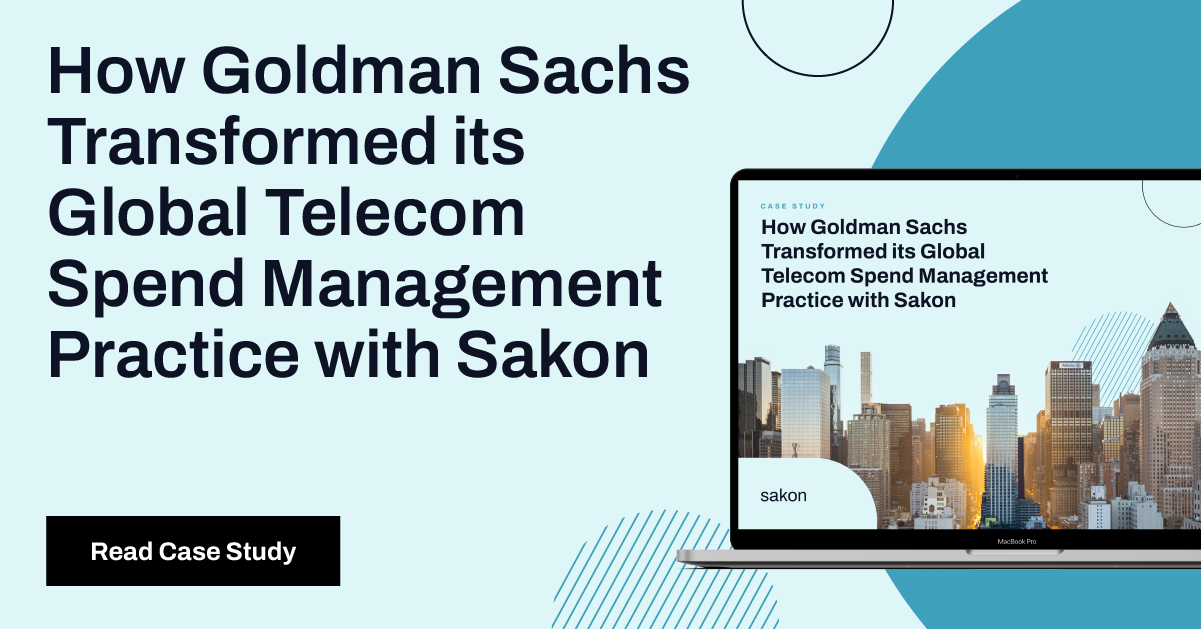 See how Sakon provided Goldman Sachs with a solution that completely automated and streamlined global telecom AP processes.
With over 3,000 invoices a month, Goldman Sachs' disparate processes and resources were leading to chaotic and inefficient expanse management. Intakes, chargebacks, and payment processes were time-consuming and complicated, and their team didn't have holistic category spend visibility for informed decision-making.
Sakon helped Goldman Sachs modernize telecom spend management by providing:
Data-driven insights into all invoices and a single source of truth for all invoicing and expenses

Time-saving measures to reduce manual intervention, human error, and resource waste

An invoice lifecycle management process that automates invoice validation, checks for errors, creates disputes, tracks activity, and more.
Discover How Sakon Partnered With Goldman Sachs for Streamlined Telecom Spend Management