Get Your Copy of the Case Study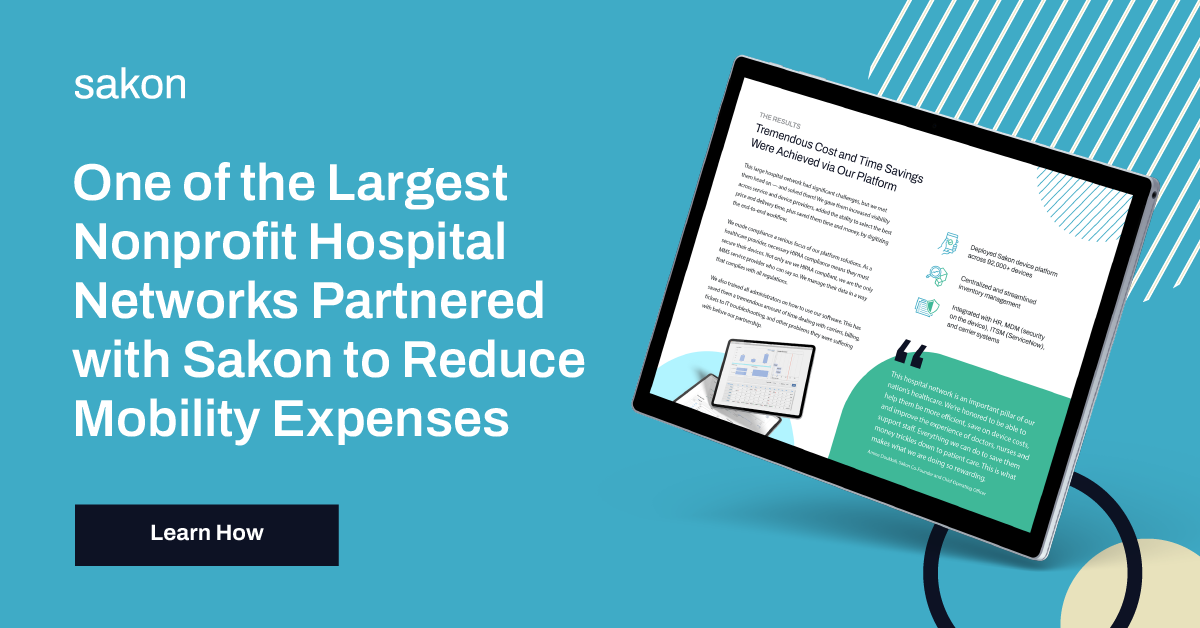 Laptops, smartphones and tablets used in a hospital network are vitally important. Prior to Sakon, MMS posed a massive challenge for the administrative team of this large hospital network. Just one small piece of this was the fact that the admins of the hospital network needed the ability to track the hospital-owned devices. With a plethora of hospital groups and networks, plus many different admins, supporting the doctors and nurses with their tablets, phones, and other devices was an incredible undertaking.

A large number of admins (200,000 employees) and hospital groups (715 medical facilities) led to management challenges and high costs that seemed insurmountable to the client. Once our partnership began, they were able to achieve tremendous cost and time savings via our platform.
Get Your Copy of the Case Study
Enterprise Managed Mobility Services (MMS) in Healthcare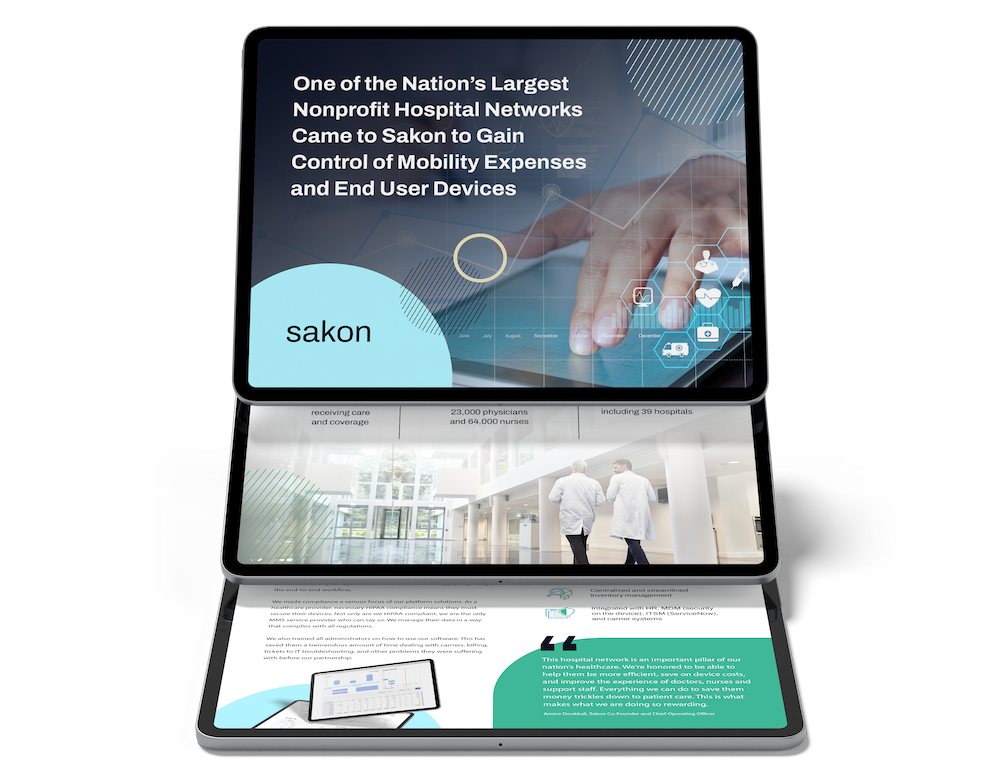 This large enterprise had significant challenges, but we met them head on — and solved them! We gave them increased visibility across service and device providers, added the ability to select the best price and delivery time, plus saved them time and money by digitizing the end-to-end workflow.

Download the case study to dig in deeper and learn more about our MMS offerings.