Download The Manufacturing Case Study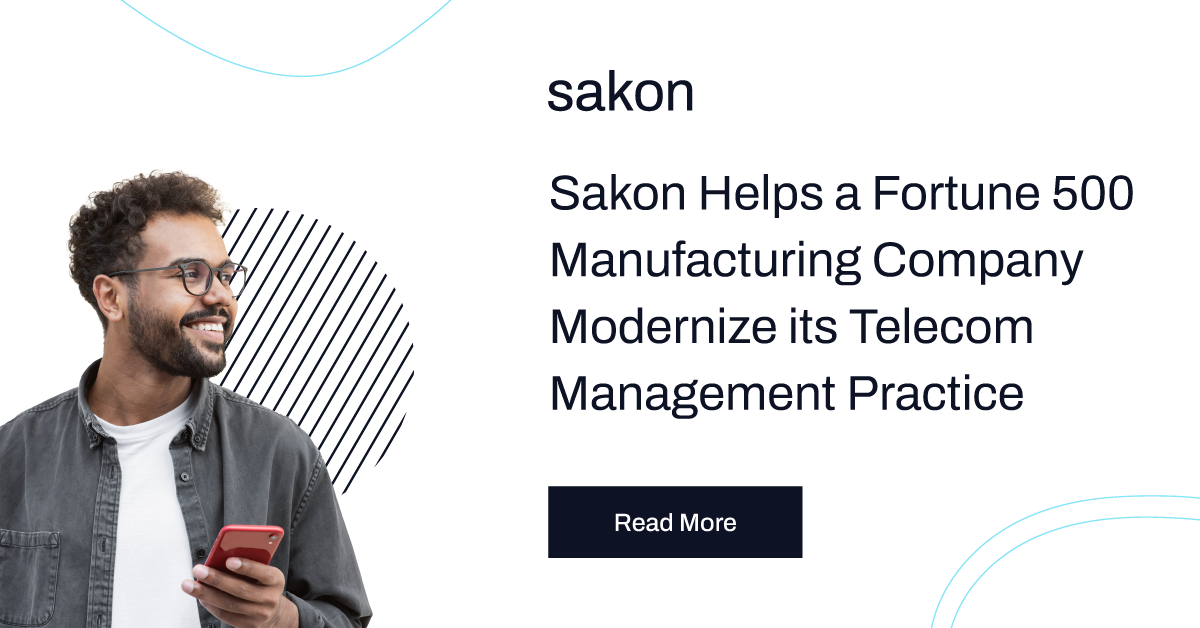 A Fortune 500 Manufacturing Company has greatly benefited from partnering with Sakon and making us their global TEM provider. We've spent the last five years helping their North American sites boost efficiency, increase standardization, and reduce costs. In fact, we were able to achieve so much for them that they asked us to expand our services and handle their international telecom management.
This Global Enterprise Needed Us to Provide a Single Source of Truth for All of Their Inventory
Global Inventory and Spend Visibility

End-to-End Telecom Inventory Management

Unique Platform Capabilities

Vendor Contract Expertise
Download The Manufacturing Case Study
We gave them that, and then some.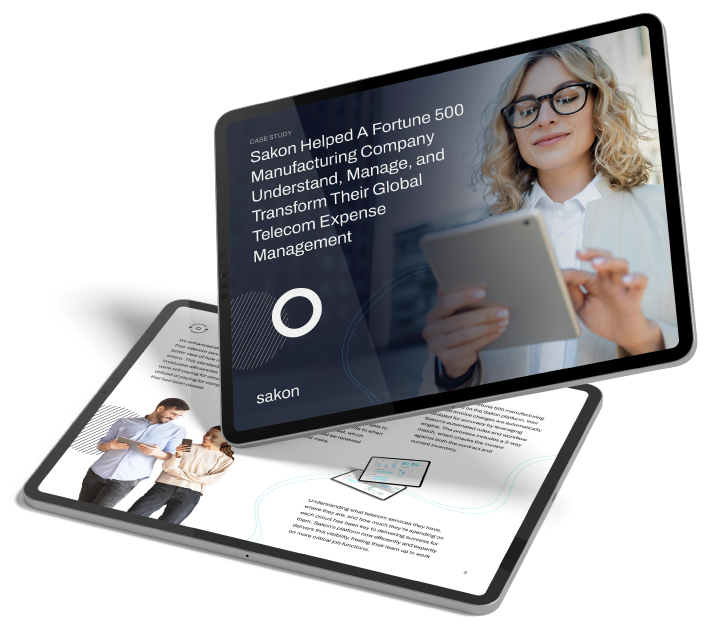 What we've done and continue to do for them isn't an anomaly. We can do it for your enterprise as well.

If you're interested in improving your TEM and seeing what is possible with Sakon at your side, download this customer success story to dig deeper into what we were able to achieve for this global leader.