Get Your Copy of the Product Brief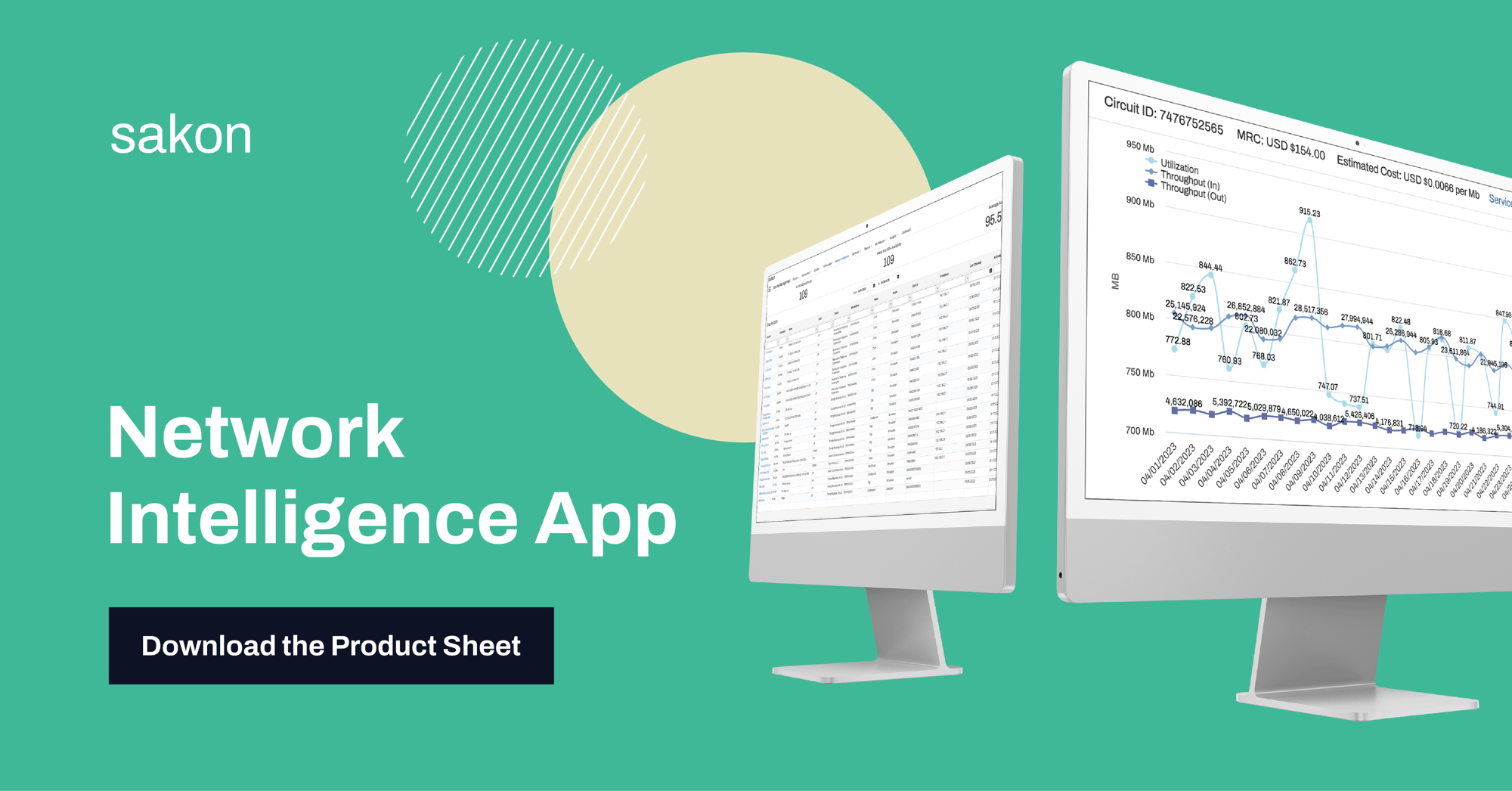 Sakon's new network intelligence module represents a significant advance in the use of digital technologies to provide insight into network utilization and efficiencies. It provides an exceptional solution for network services leaders and enables informed decisions to optimize network price to performance like never before.
Our app gives you visibility into:
Real-Time Circuit Uptime

Real-Time Capacity and Utilization

Real-Time Throughput Speeds

Inventory Attributes of Each Circuit

Utilization vs. Cost of Each Circuit
Get Your Copy of the Product Brief
Network Intelligence (NI)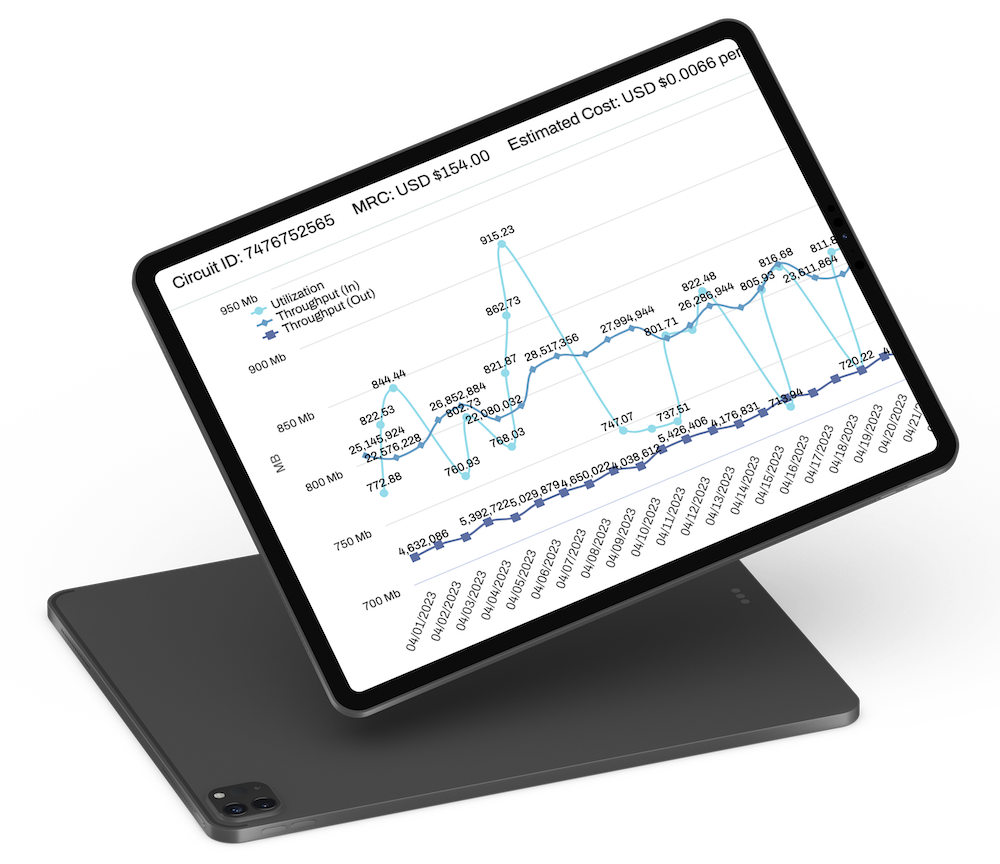 Developed with advanced API-first integrations, our innovative network intelligence app provides comprehensive, real-time insights into your critical network metrics in a single view — something that was previously unattainable. Download our Network Intelligence product sheet to learn more.