See Benefits of a Single Billing Solution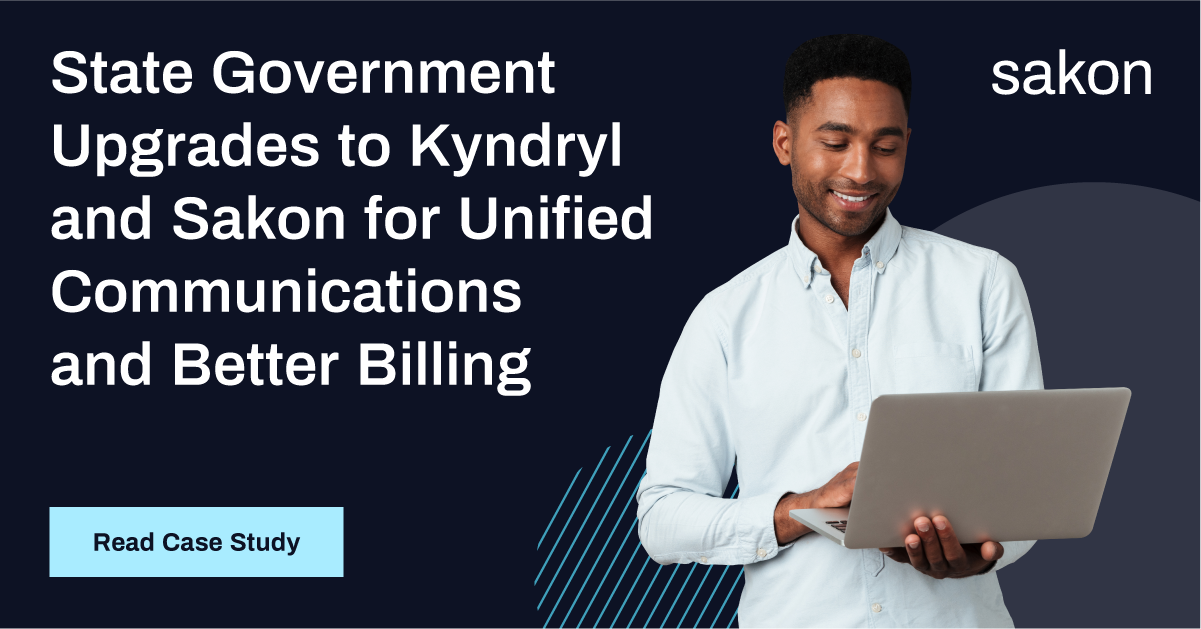 By establishing a proper framework for a State Government's complex migration, Sakon was able to provide support to their new VoIP system without skipping a beat.
There are many moving parts to migrating a large enterprise platform. When Kyndryl was tasked with moving away from a State Government's legacy PBX system, they turned to Sakon for additional support with their complicated billing and communication needs.
Sakon's extensive telecom management platform was able to simplify:
Rebilling

Chargebacks

Inventory Tracking

Dispute Management

And Reporting
See Benefits of a Single Billing Solution